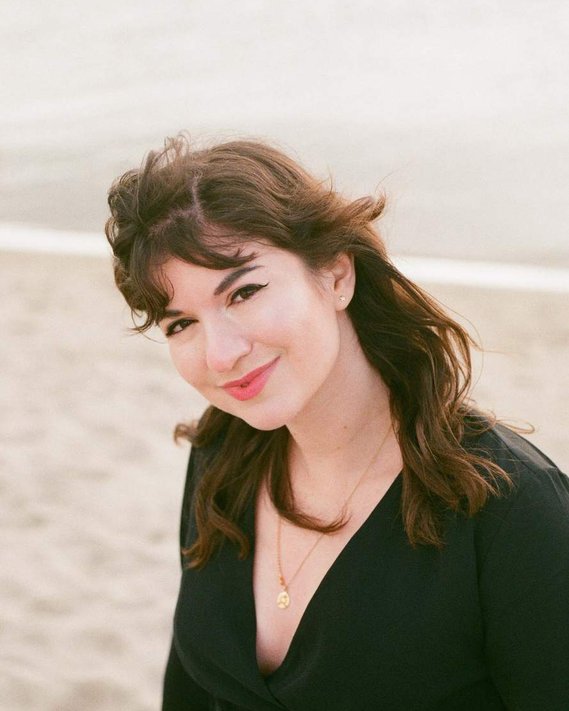 My name is Tati, and I have been helping entrepreneurs, small businesses and firms in the cultural sector for over 10 years. I'm a Brand Strategist, Astrologer, and Creative Director.

I studied Graphic Design at OCAD University, and did my Master's in Digital Media at Ryerson University. I then taught Design Process at OCAD University for two years before teaching my own workshops online.

I've worked with entrepreneurs to large corporations, a few being Moonbow Row, the AGO, Ryerson University, The Glenn Gould Foundation, BMW, and Meridian Bank.
After launching my own Astrology practice, I realized I could help others with using social media creatively to reach and connect to their community in deeper and more meaningful ways.
In my spare time I'm looking up birth charts of cities, eating sushi, watching self development youtube videos, taking film photos, and catching up with friends.
I'm here to help you share your brand's story and create lasting impact on people's lives.
My clients go from feeling frustrated, overly busy and tired to feeling uplifted, clear, and confident in what they offer.
They go from being reactive in their business to paving a proactive path that helps them progress financially, socially, spiritually, and mentally.
Let's go deeper.
But, in all honesty if you made it this far, I want to actually share a bit of my story.

Growing up, I struggled with depression and anxiety. I felt isolated, alone, and unable to connect to others. I felt like I couldn't be myself. I was constantly playing a role I felt other people wanted me to play, and I was miserable about it.

I lost my father unexpectedly at the age of eleven, and it completely changed my life.

After years of healing through therapy, astrology, meditation, journaling, somatic work, and so much more, I know now I want to help others heal and find more peace after loss and grief.

In all the work I do, from brand strategy, design, poetry to birth chart readings, I want to help others show the most authentic side of themselves to the world. I'm here to help you heal and grow.

I'd love to learn more about you. What's your story?

Let's chat.
Thank you
I am honoured to be fortunate enough to work and live on the traditional territory of many nations, including the Mississaugas of the Credit, the Anishnabeg, the Chippewa, the Haudenosaunee and the Wendat peoples, also known as Toronto. In honour of this, I have set up a monthly donation to Native Women's Association of Canada to support the social, economic, cultural and political well-being of First Nation women.
Located in Toronto, Canada.